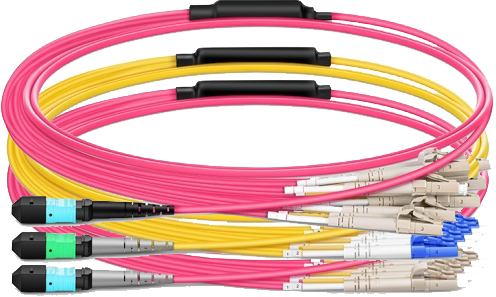 MTP MPO LC Trunk Cable offers higher performance when compared to MPO US Conec standards. Its other connectors can be customized as LC in terms of length and connector number options (such as 8 fiber, 12 fiber, 16 fiber, and 24 fiber) at the production stage.
MTP® / MPO Trunk Cable
Customized Corning and YOFC Fiber Patch Cord Production in MTP®/MPO modules
Fiber Optic Breakout Patch Cord
7 mm CPRI Breakout Fiber Optic Patch Cord Production
Fiber Optic Patch Cord
Single Mode and Multimode Standard Patch Cord Production
Fiber Optic Fast Connector
High-quality SC/APC, SC/UPC fast connector production
Fiber Optic Pigtail
Fiber optic pigtail production with custom connector structures

Corning ClearCurve® Fiber
Significantly less signal loss with insensitive fiber pigtail for sharp transitions and challenging areas
Superior Production in MTP/MPO-LC Trunk Cables
Proven Performance with US Conec
Stable and fast network transmission is guaranteed with ultra-low IL

100% Complies with MP standards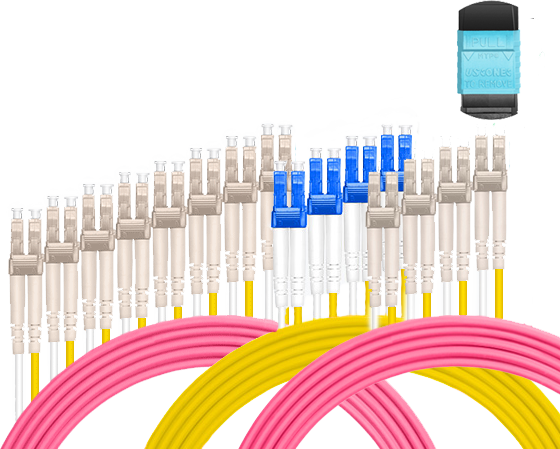 MTP MPO-LC Trunk Cable and Data Centers

40G QSFP+ SR4 to 4x10G SFP+ SR are applied for 8 Fiber applications.

Point-to-point connection between rack cabinets and equipment.

It is designed for low-loss, high-density data center applications.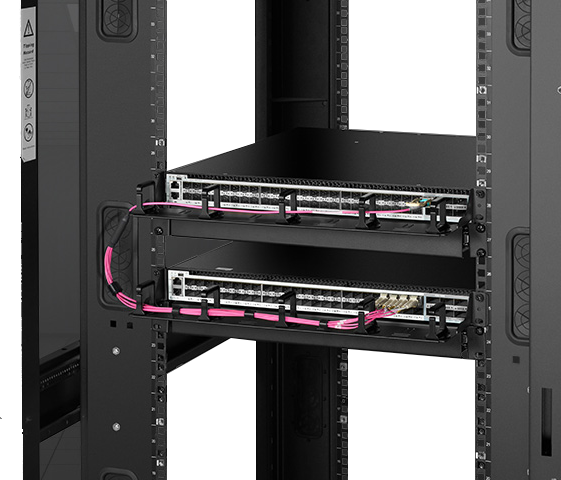 Testing and Performance Measurement
TX/RX Signal Quality Testing
Optical Spectrum Evaluation
Interferometer Test
MTP/MPO -LC Trunk Cable is also known as LC Trunk cable. It is produced by using corning fiber or YOFC fiber. In general, it is 100% compatible with US Conec connectors with MPO cables and offers high performance. Length and fiber options are provided in line with the customer's demands.